You are here
at last I approach Prospero's Isle
Published by Donald on Sat, 01/28/2012 - 14:26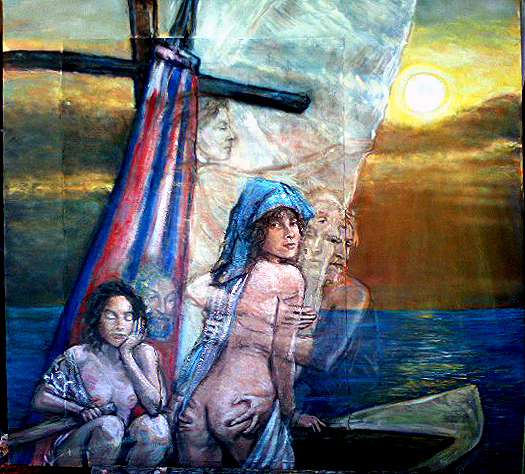 28 Jan. 2012
finally I approach the isle of prospero:
With the help of your good hands:
Gentle breath of yours my sails
Must fill, or else my project fails,
Which was to please. Now I want
Spirits to enforce, art to enchant,
And my ending is despair,
Unless I be relieved by prayer,
Which pierces so that it assaults
Mercy itself and frees all faults.
As you from crimes would pardon'd be,
Let your indulgence set me free.